Stories
17.10.2023
Printed Positions
Exhibition in Borås Textile Museum until august 2024
Since the turn of the millennium, pattern design has undergone a technical and aesthetic revolution, to a great extent spurred on by the development of digital technology. In Printed Positions, contemporary textile-pattern design is explored through works by 14 Nordic designers and artists.
Curated by Martin Bergström and Andrea Hasselrot, Printed Positions looks at how the field of textile patterns has been revolutionised from the ground up over the past 25 years, with changes to design methods, production techniques, and attitudes to patterns.
Patterns are present in nature, in our homes and on our bodies. They are ubiquitous in all kinds of design, not least in the textile field. But what constitutes a pattern today when digital technology has upended traditional ideas of repetition and printing techniques?
The exhibition takes us on a journey through the multidisciplinary patterns of today, where distinctions between interior design and fashion, ugliness and beauty, digital and analogue, and abstract and concrete are becoming increasingly blurred. This is an age that in one moment takes inspiration from nature and the next works with abstraction, moving between the future and the past, the playfully humorous and the graphically strict.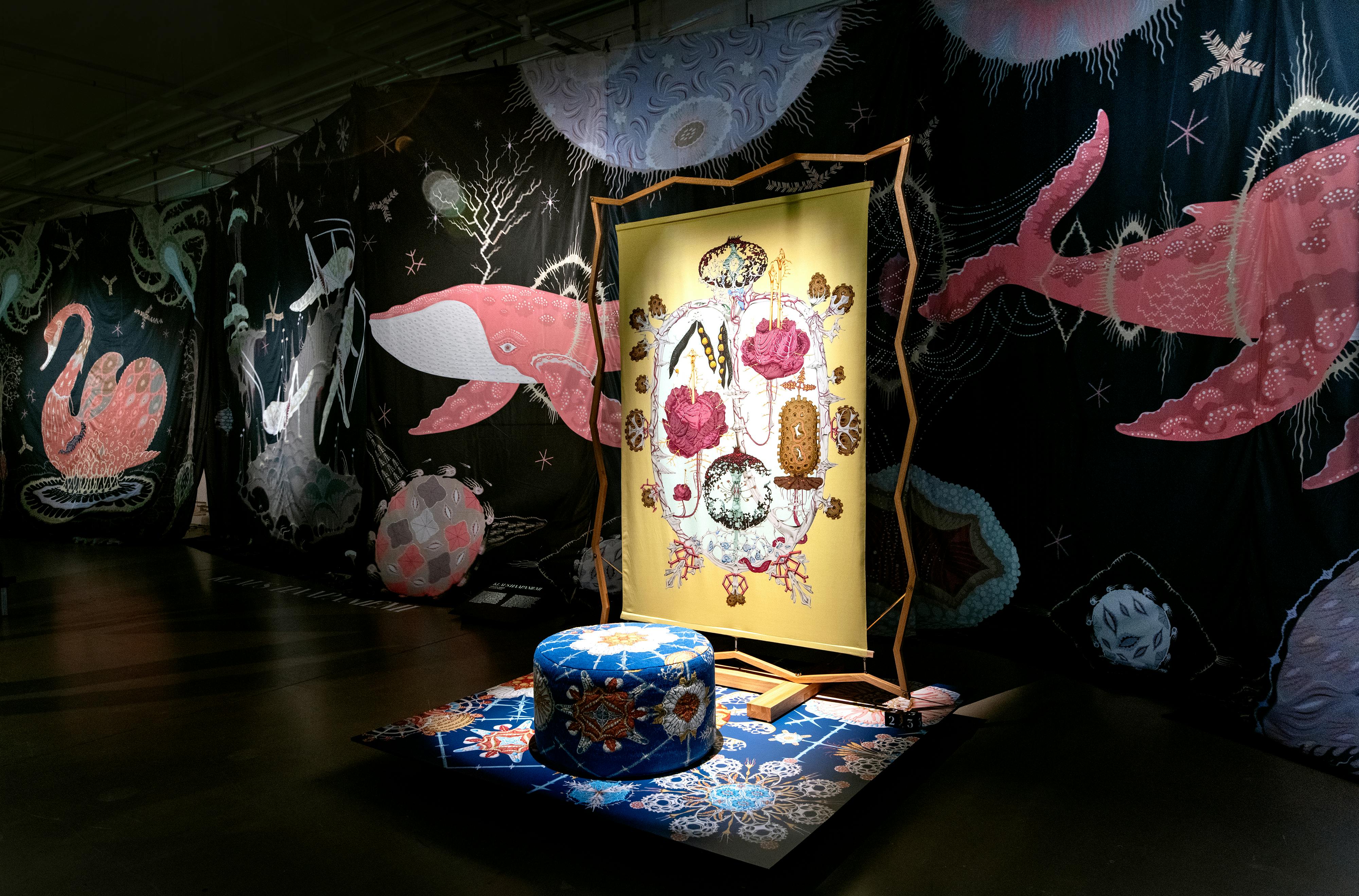 Astral Sea curtains, 2012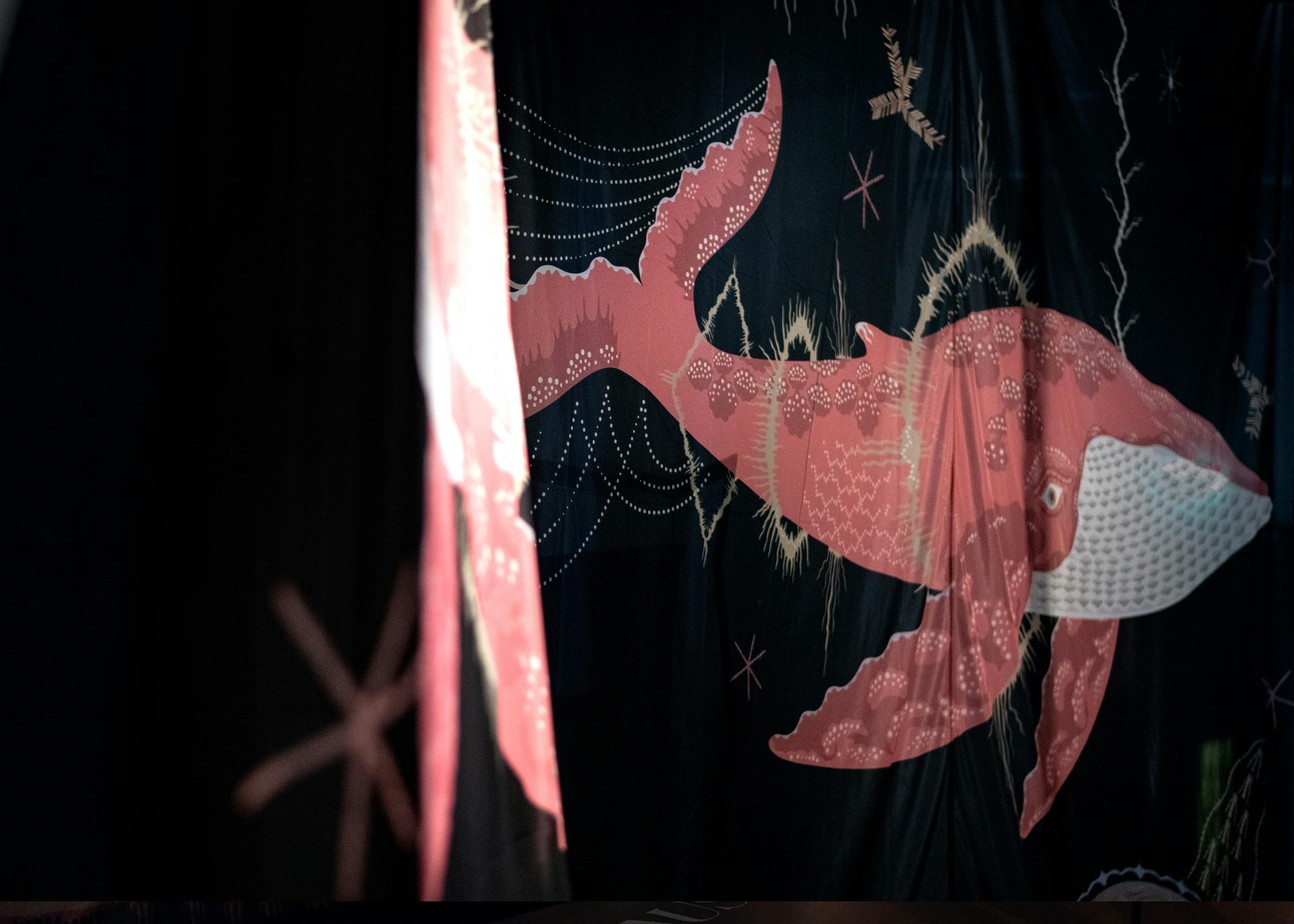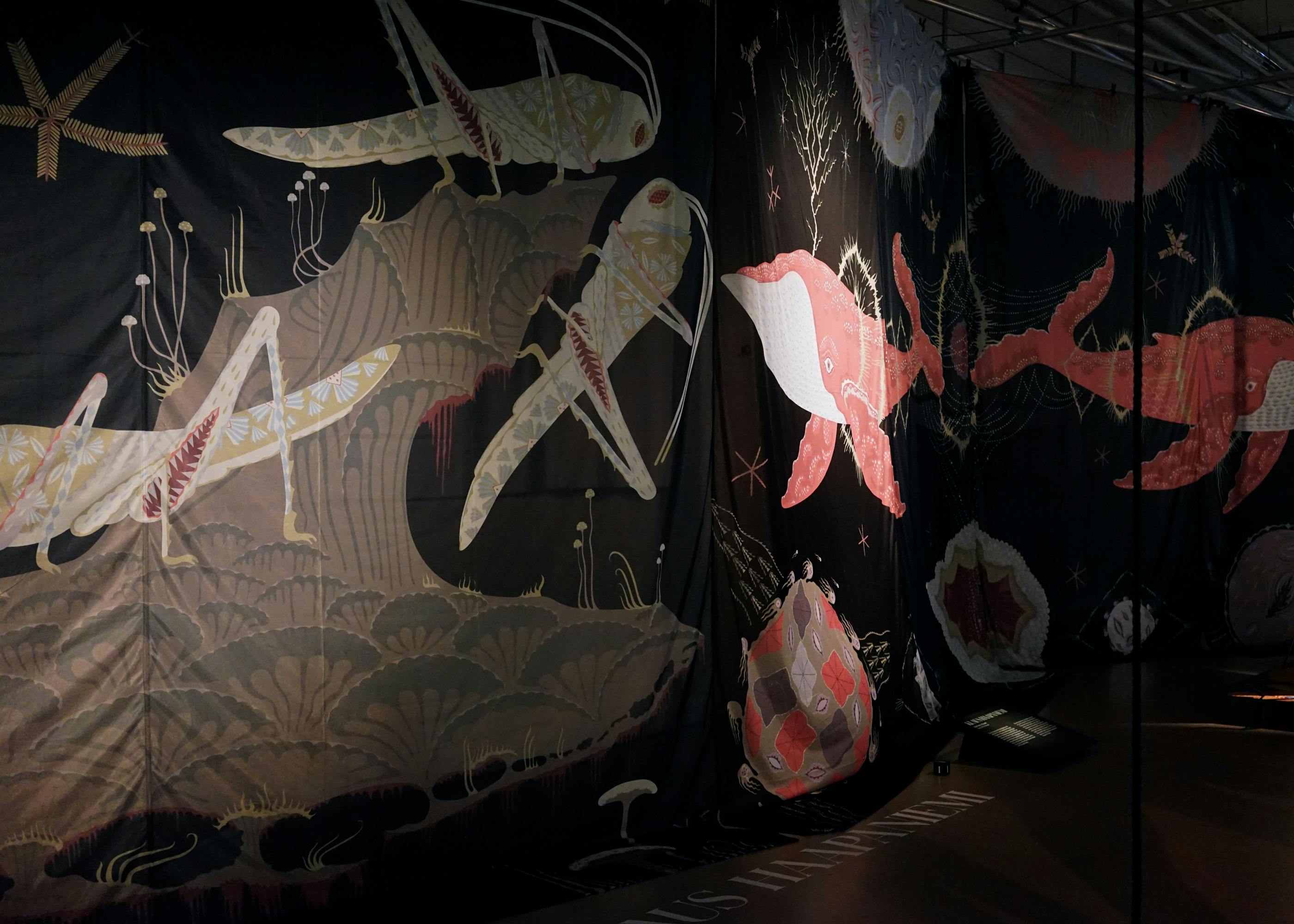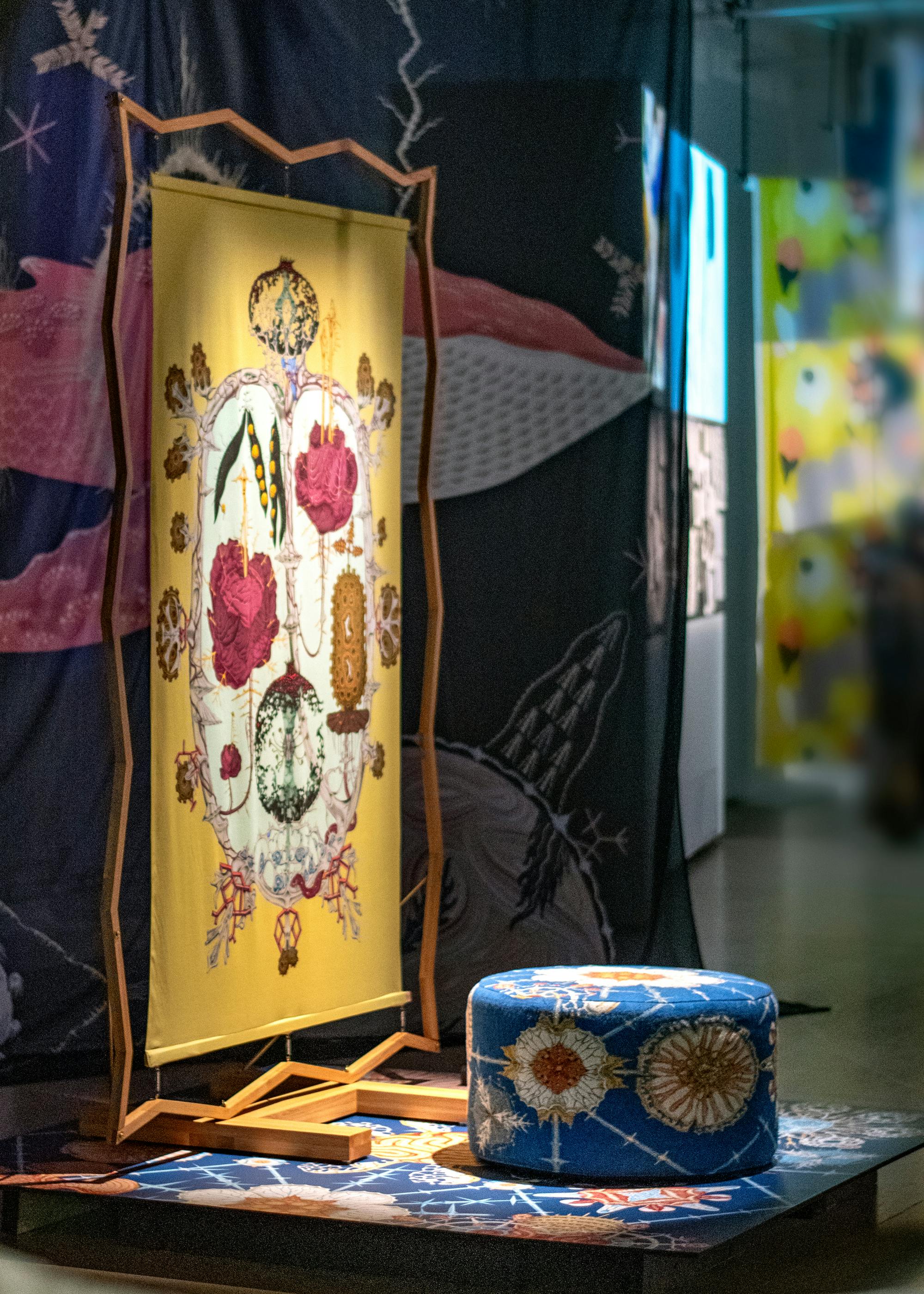 Topaz in oak frame, 20203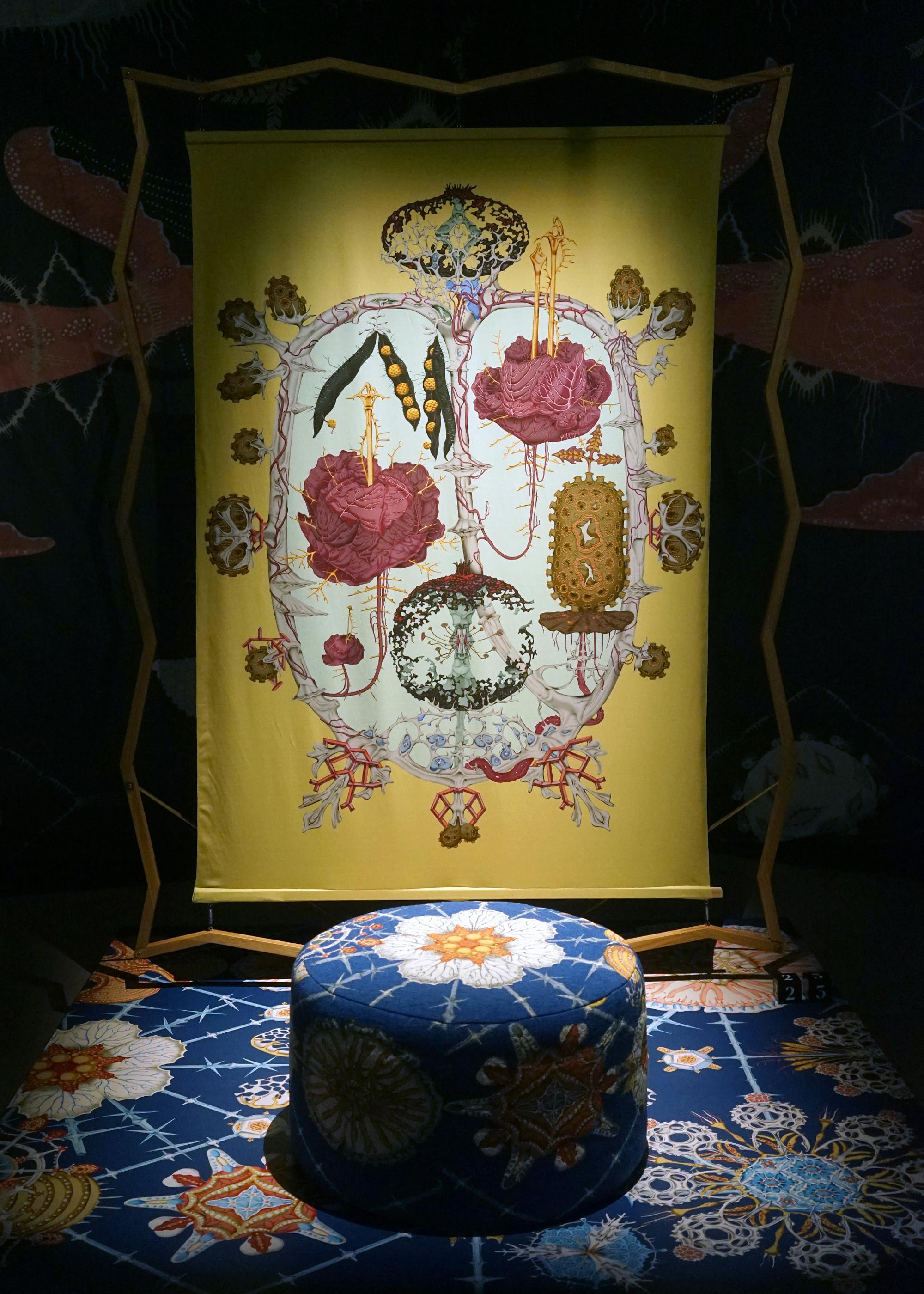 The participating exhibitors are:
Daniel Palillo, Edda Gimnes, Henrik Vibskov, Ingrid Berg, Klaus Haapaniemi, Liselotte Watkins, Lovisa Burfitt, Margrethe Odgaard, Martin Bergström, Patrik Söderstam, Reeta Ek, Thora Stefansdottir, Tronhjem Rømer, Tuuli-Tytti Koivula
Printed Positions/Mönstrade Positioner is curated by Martin Bergström and Andrea Hasselrot. Production by Andrea Hasselrot and Skarp Projects in collaboration with the Textile Museum of Sweden. In connection with the exhibition, Studio Bon designs a catalogue that presents all of the exhibitors, featuring in-depth discussions of the topic with contributions from professors, researchers, designers, and design critics from all of the Nordic countries.
The exhibition Printed Positions and its catalogue are produced by the Textile Museum of Sweden and Skarp Projects with support from the Swedish Arts Council, the Nordic Culture Fund, Kulturfonden för Sverige och Finland, Stiftelsen Clara Lachmanns Fond and the Letterstedtska föreningen.